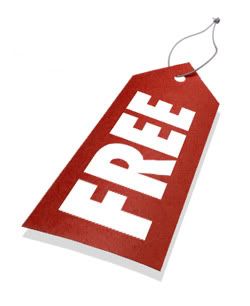 When first starting out in the business world, an operating budget is often met with many restrictions. Business cards are often the last thing that someone thinks of, but they are surely a critical part of any new small business venture. After all, every person that you meet is a potential client, so you must be ready to provide them with your information or risk losing the sale and appearing unprofessional.
Proper business cards can be expensive, but the way around this is in using free business cards. Business owners will be pleasantly surprised to know that many free business cards look just as good as high-priced cards. So what exactly is the catch? As long as you do  do not mind some small print on the back the card, the only price of the cards would be in shipping them out. Fortunately, this is usually just a few dollars.
So why is it so important to be armed with business cards at all times? Picture the scenario of sitting at your local watering hole and striking up a conversation with someone over whatever ballgame happens to be on. As the night goes on, the conversation turns to what each person does for a living. As luck would have it, this particular person happens to be a major player in your market. What are you supposed to do, give him your information on a cocktail napkin and hope for the best?
In addition to situations like the one mentioned above, free business cards can also be used for offering promotions. For instance, a new deli owner might choose to have their employees hand out business cards that offer a discount. With the potential for hundreds, if not thousands, of cards being handed out over a short period of time, the owner would want to keep the costs of the actual card to a minimum. Is there anything cheaper than free?
Free business cards can be a great tool to help promote a business. Whether they are serving as your actual business card, a free promo card, or even a frequent customer discount card, they are a low cost solution that will help get the business name out and build your brand. The only way people will ever know you exist is if you can provide them your business information, and business cards provide them with everything they need right in the palm of their hand.