Linen Envelopes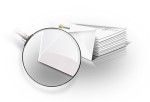 Looking to upgrade your current stock of envelopes? Linen envelopes will make a great first impression and larger orders cost less than a penny more per envelope!
Prices start at $214
Get Started →
Postcards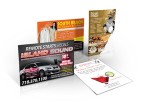 Are you considering doing an postcard mailing campaign? Need tips and advice on how to create the perfect postcard to lure in more customers?
Prices start at $30
Get Started →