Plastic Business Cards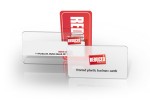 Looking for plastic business cards to help promote your small business? Reduced Printing offers a wide variety of all types of business cards for less money!
Prices start at $74
Get Started →
Envelopes
Do you need custom printed envelopes for your business, charity, or direct mail campaign. Reduced Printing offers envelopes in various sizes and quantities with large discounts for bulk orders.
Prices start at $153
Get Started →
Linen Envelopes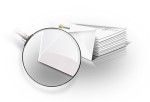 Looking to upgrade your current stock of envelopes? Linen envelopes will make a great first impression and larger orders cost less than a penny more per envelope!
Prices start at $214
Get Started →